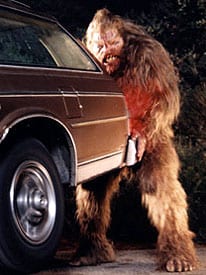 Sunday night is going to be an interesting night. I speak to several witnesses, one works for the sheriffs department, who was hunting with his brother and while they were sitting in their truck waiting for the sun to come up something had pushed the back of the truck with enormous force. The men stepped out of the truck to see an 8ft tall figure retreating back into the forest.
I also speak to a witness who was out hiking with his kids and was caught in between a black bear and a Sasquatch, terrified the family fled down the trail to get away.
The final witness is a fisherman who was floating down river when he noticed something staring at him from behind a tree when his fishing partner became terrified and screamed the creature fled.