DECATUR, Ala. — A truck driver on Wednesday said he had witnessed "something" resembling a Bigfoot creature being hit by another truck on an Alabama highway.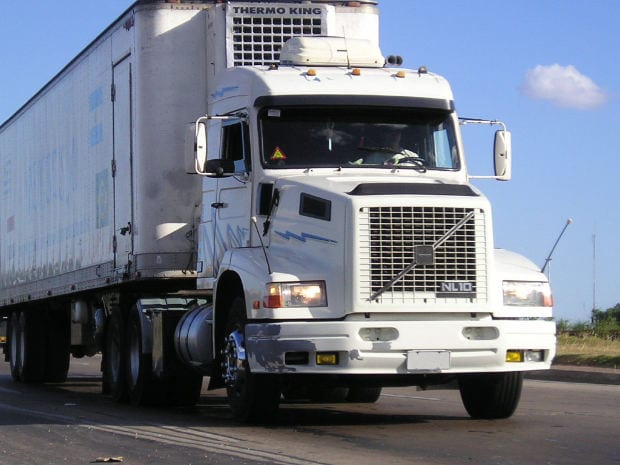 "I just got my truck after I had been in training. I drove from Milwakee to Alabama," he said about the trip leading to the daylight encounter. "I went lay down for a little while, so I went to a truck stop. I took a nap, got up, decided to have some lunch, and while I was having lunch I got my next load."
According to the man, as he drove along the highway, "something" came out of the woods and began running on two legs across the asphalt.
"It was fast, fast, fast. I tell you this, it made that clearing from the woods to the road in about, at most, 10 seconds, that's how fast it was going," he recalls.
Then, says the driver, he saw another truck hitting the alleged creature in the hip.
"It turned around, twisted around and it fell on the shoulder. I was thinking 'what the heck was that thing?'"
Reportedly, curious to see what it was, he drove back to investigate. But, it turns out, that decision didn't facilitate a better look at the supposed creature.
"It wasn't dead, but it was mad. You could hear it. He was probably 6 feet tall, loaded with muscle and covered in hair," said the man. "I have never seen a bear other than at the zoo and on TV, but when I think of a bear, I don't think of it running on its hind legs, not sprinting and running. This thing was fast and had normal people legs and big long arms," he added.
But the truck driver says he had slept enough hours and that he wasn't tired, adding that he "wasn't crazy" and that it still didn't look like a bear.
"I called my mom and told them about it, she said, 'why don't you go back and take a picture of it?' I said 'cause I didn't know what it was, a bear a Bigfoot, all I knew is it was mad and I wasn't gonna figure out what it was, in case it would rip me in half'. I don't know if it was Bigfoot or what it was, all I know is it freaked me out. I know there have been a lot of Bigfoot sightings in this area," he said.
Source:http://cryptozoologynews.com/truck-driver-hits-bigfoot-in-alabama/