This is a show for everyone and its going to be an extra long show.
I know some people struggle this time of year so I hope the show takes your mind off things for a couple of hours.
I will be posting the show tonight but it will not be up till later tonight, later than normal. Being that it is a longer show and the file size is much larger it takes twice as long to upload it to the site.
One of my guests for the Christmas show is Jim King. Jim "Bear" King of the Bigfoot Outlaws program had his first Bigfoot encounter as a child many years ago. Since that time Jim has been studying the creature at every opportunity. He has had numerous sightings and has enough stories regarding his experiences to fill many books.
Bear wanted to come by and share what is new with him and wish everyone a Merry Christmas.
One of my surprise guests for the Christmas Show is going to be Dr. John Bindernagel. I love having Dr. Bindernagel on the show. I spoke to him today and he wanted to share some of his recent research but John also said "The fans of Sasquatch Chronicles have some of the best questions I have ever been asked. Please ask your audience to feel free to ask questions and I will try to address them."
I asked Dr. John Bindernagel about these prints that were sent to me: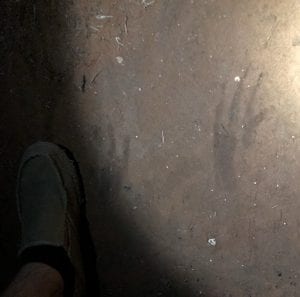 New Player:

Older Player: