Sasquatch Chronicles Blog
I hope your Thanksgiving table is full of your favorite food and surrounded by your favorite people. Happy Thanksgiving everyone!
20

Responses to "Happy Thanksgiving!"
I want to take a moment and thank all of the fans and members for taking the time to listen to the show, all of us are on this journey and I hope that we are able to solve this mystery. I will return this weekend as I said in the last holiday show, I wish everyone nothing but the best!
I hope you are able to spend time with family and friends during this Thanksgiving! I will return this weekend!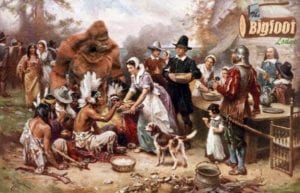 36

Responses to "Happy Thanksgiving!"