A listener writes "I want to tell you about a time at the ranch. I was not living on it, I had taken the boys to hunt. We arrived and started to make camp. The old bunkhouse sat on top of a hill, a high point, the land running down to Buck creek.
I was thinking about an evening hunt with my sons who were 8 and 10, the boys would sit with me and quietly watch. We were going to walk to a close spot .5 mile away. Walking to the spot we had to cross Tx 203. Walking down an old lane we crossed the pavement and came to a corner post when I noticed tail lights over a mile away. The lane crossed a bridge and curved around a pasture I owned, continuing on to the neighbors place. Who owned 8000 acres. This was a condemned county road, but was used by us. The road continued for a couple more miles dead ending at one of my locked gates. An unlocked gate gave my neighbor access to a field where he planted 700 acres of wheat pasture. His east fence setback 200 yards thru mesquite and cedars. This is where I saw the taillights, I stopped and glassed using a corner post to brace my binoculars looking down the hill. I saw 2 sets of lights, then nothing. I got a feeling of malice and, also, that they were watching me.
I was worried about poaching as my neighbor and I kept each other informed if we were hunting. I decided to go on to my site after several minutes of observation, we got a young 8 point. I dressed it out and decided to not check the lights. I would check the next day. 2 reasons, the feeling I got, and if my neighbor had people hunting I didn't want to walk through their hunt. The next day I walked to the place where the lights had been, whomever had been there was gone. They cleaned up too, leaving only their tire tracks. The boys and I hunted that evening, and the next morning, then went home.
That's when I found out about the Texas 7. Around the DFW area, 7 convicts had escaped from a unit murdering a sheriff's deputy while robbing a sporting goods store. Sweetie massage chick getting fucked Horny Alexis Ford is into hardcore buggering Stepteen Anya Olsen licks stepmom Reagan Darling is tempting fellow with her tits Roxy Raye stretches her anus with a metal speculum and receives an anal reaming Kinky whore Melany loves big stuff in her pussy Cute and Tiny Blonde Halle nugget porn Whore wife Jodi West getting fucked by next door guy Ralph Long Chick receives both of her lusty fuck holes fucked Frisky blonde Kayla Green felt hard cock in her tight ass hole Independence fuck with freedom babe Phoenix Marie Playful bitches Rowan and Lorna try their new toys
I couldn't prove it but I felt that's who I observed. And later when most of the convicts were arrested in Colorado I certainly felt that. US 287 travels northwest to Colorado through Texas. Where 203 and 287 meet, is the small town of Hedley. It was 20 miles before anyone lived on the pavement. Lots of seclusion. I'm glad I listened to my gut instinct."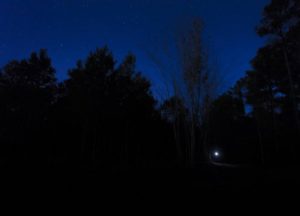 The Texas 7
The Infographics Show writes "The Texas 7 were a group of wild criminals who organized a prison escape like a scene out of "Ocean's Eleven" and went on a vicious crime spree. Check out today's video about this true crime gang of thieves that began exposing the judicial system, but how does the story end? Watch and find out!"