KENNEBUNK, Maine —Police in Maine say they have arrested a man who's been spray painting images of Sasquatch throughout town.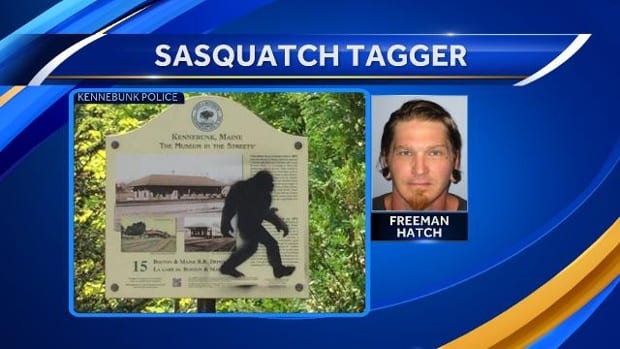 Freeman S. Hatch, 36, of Kennebunk, Maine, was charged on Tuesday with criminal mischief and possession of a drug, according to police.
Officers executed a search warrant as a result of the ongoing investigation.
"These markings deface public and private property, costing time and money to repair or replace," Police Chief Robert MacKenzie said.
Hatch is scheduled to appear in Biddeford District Court on Nov. 4.